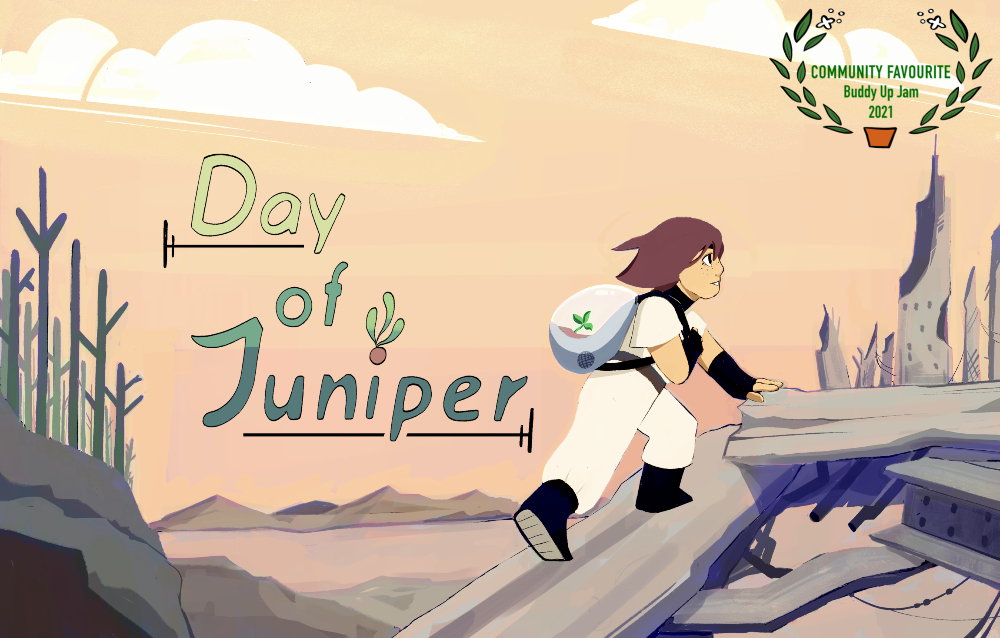 Day of Juniper
A downloadable game for Windows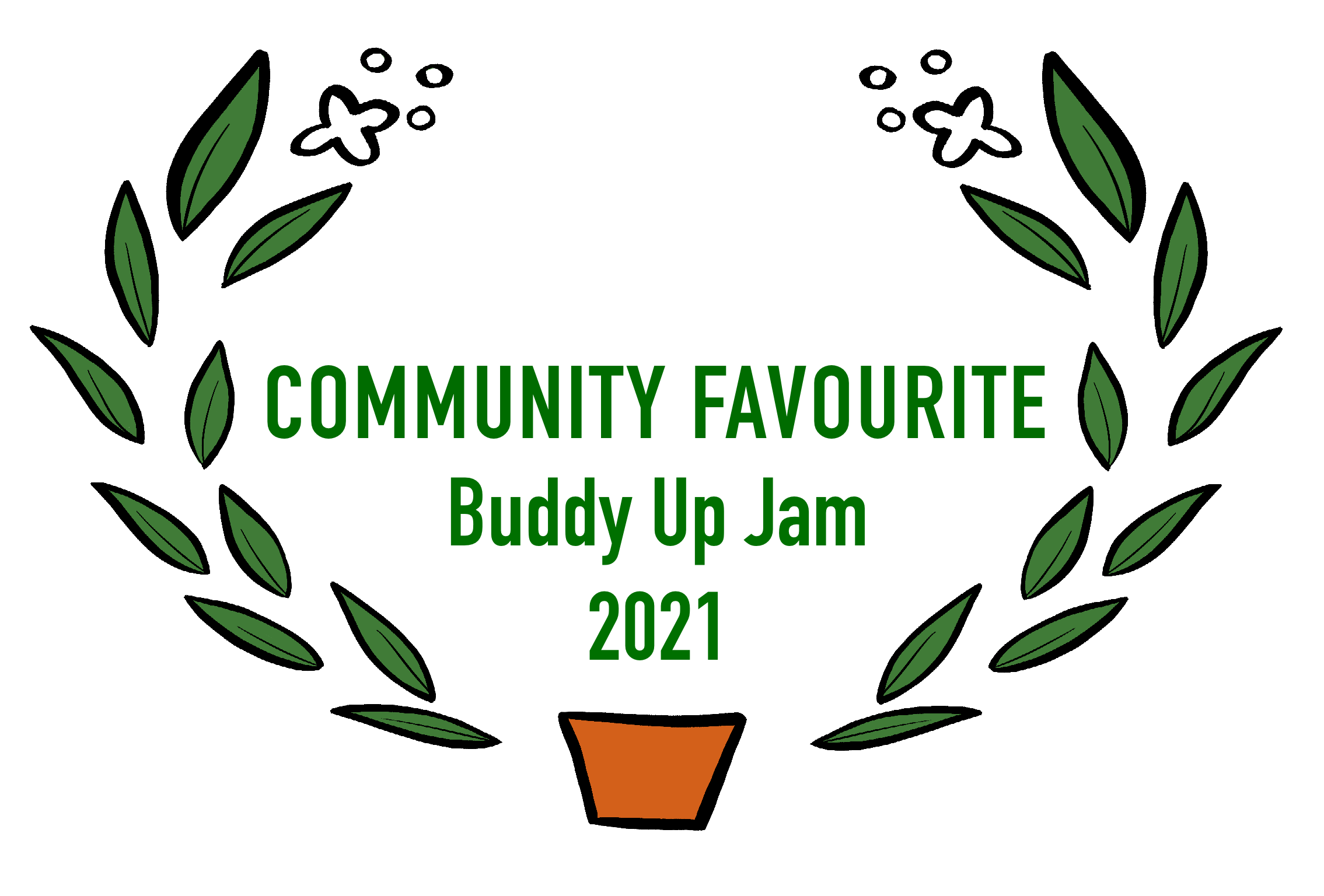 Our protagonist Juniper lives in a post-apocalyptic world where there isn't much greenery left and pollution has taken over. On a walk, she stumbles upon a potato plant and goes on a journey to deliver it to a seed bank where it will be kept safe. Juniper discovers many more plants outside the city for the first time in her lifetime, giving her a fresh colorful start.
Credits
Alexis Serna - Gameplay Programmer
Les (XLEHX) - Character Designer, UI & Concept Artist
MellBerri - Background Artist
Kimimeow - Game and Narrative Designer
Nils Kwiatowski - Music
Hanine El Mir - Narrative Designer and Writer
Controls
A/D to move left/right
Space to jump
E to interact/pickup/talk
Installation Instructions
Download the RAR file, extract it, and run the executable (.exe).
Repository Link
https://github.com/ArnabitAkhdar/the-jam-jar
Tools Used