Casino After Dark
In this interactive fiction game, you play and make choices as a casino worker cleaning up after hours.
Game Makers - Team Venom:
Martin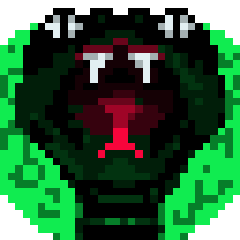 This game was made for the 2022 GameBling Jam, hosted by the TAG Research Centre at Concordia University and sponsored by the HERMES Research Team.
Made using Twine, Piskel, and GIMP.